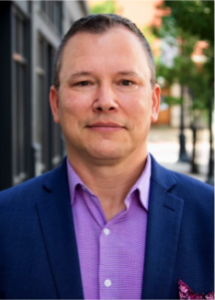 Tim Sullivan has lived in the Yakima area since the age of four. Tim graduated from Davis High School and received his Bachelor of Science degree from Central Washington University.
Tim started his career in social services in 1992 working for the Yakima County Gang Prevention Intervention Coalition. In 1995, he was hired by the United Way of Central Washington, where he worked as their Community Investment Director for 15 years. In 2004, Tim helped establish the Homeless Network of Yakima County, a coalition that developed and implemented Yakima County's 10 Year Plan to End Homelessness. In 2006, Tim was contracted by Yakima County to develop the county's first Homeless and Housing Programs and later became the Senior Manager for these programs.
In August 2016, Tim became the Statewide Director for Washington 211, the lead organization that administers the 2-1-1 information and referral system for the State. Tim is a founding member of the Justice Housing Yakima Board of Directors.
Tim lives in Terrace Heights with his wife Michelle and his two children, Jessica and Ian.