Cottage Hill Place (CHP) will be a permanent supportive housing project of 36 cottages as well as the Ellie Lambert Community Center.
CHP will employ Trauma-Informed Design, to make sure residents feel safe, comfortable, and at home.
Cottages will be in rows of 4 or 5, and each will have clearly defined private space (inside,) semi-private space (porch,) semi-public space (front yard,) and public space (walkways and common areas.)
CHP residents will be individuals and couples in need of stable, affordable housing.
CHP homes will be European-style row cottages of approximately 280 square feet. They will be permanent dwellings on a slab foundation complete with sleeping and living areas, kitchenette, bathroom, storage, and HVAC.
The Ellie Lambert Center will be a common building with a communal kitchen, laundry facilities, and rooms for meetings with case managers and service providers. Areas will be accessible for those with disabilities, and common areas will include a tool shed, garden area, and pet-friendly space.
Residents will pay 30% of their income to cover housing costs.
Residents must sign a code of conduct and will be encouraged to volunteer each month to maintain the facilities, and also participate in self-governance through a resident's council.
Justice Housing Yakima is partnering with Sunrise Outreach Center of Yakima to oversee the maintenance and operation of CHP to make sure it continues to be a safe, well-kept, and friendly community for its residents and the larger surrounding community.
Residents will be encouraged to utilize professional case management and other services provided by our partners to support their progress toward stable, independent living.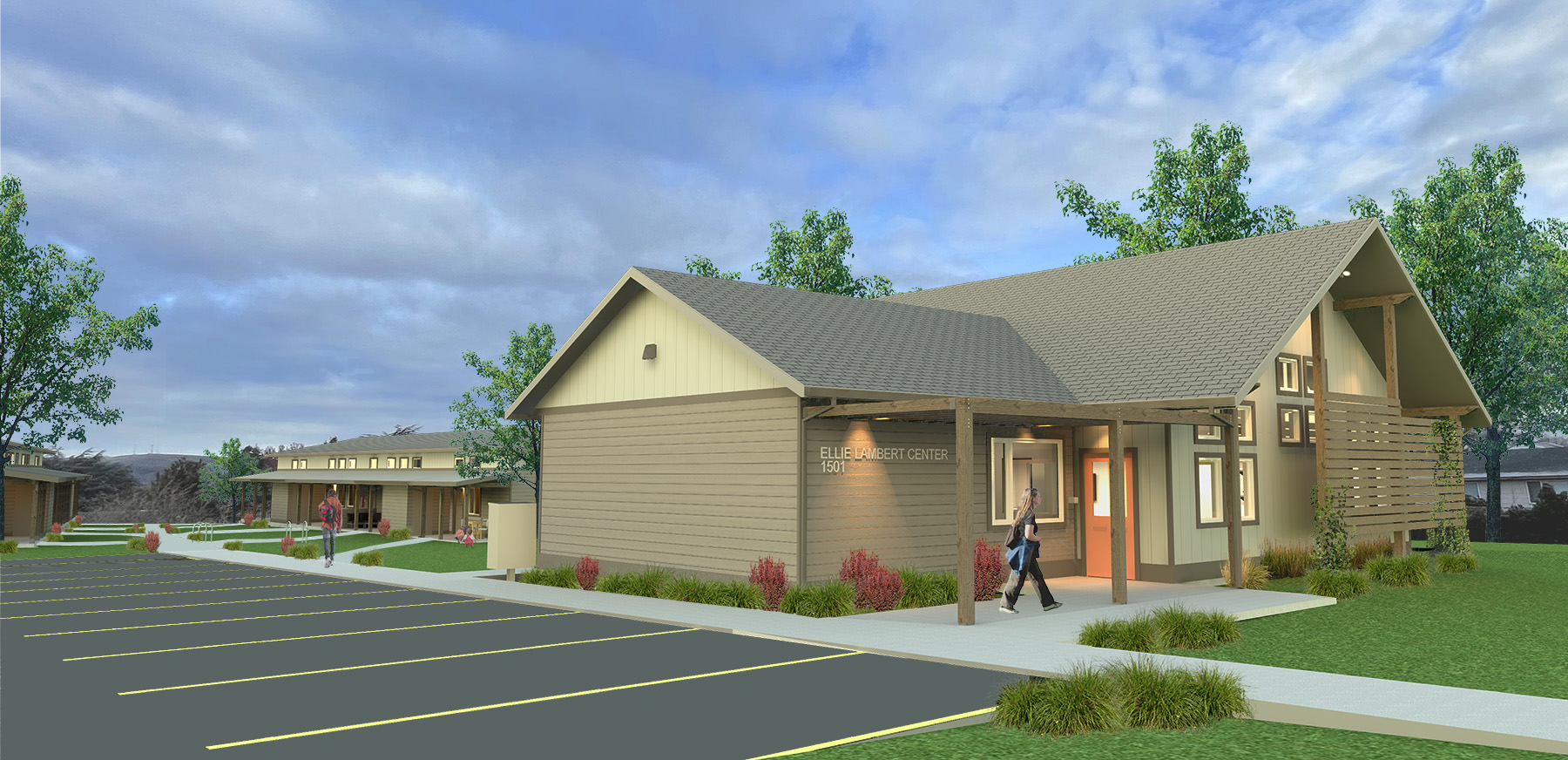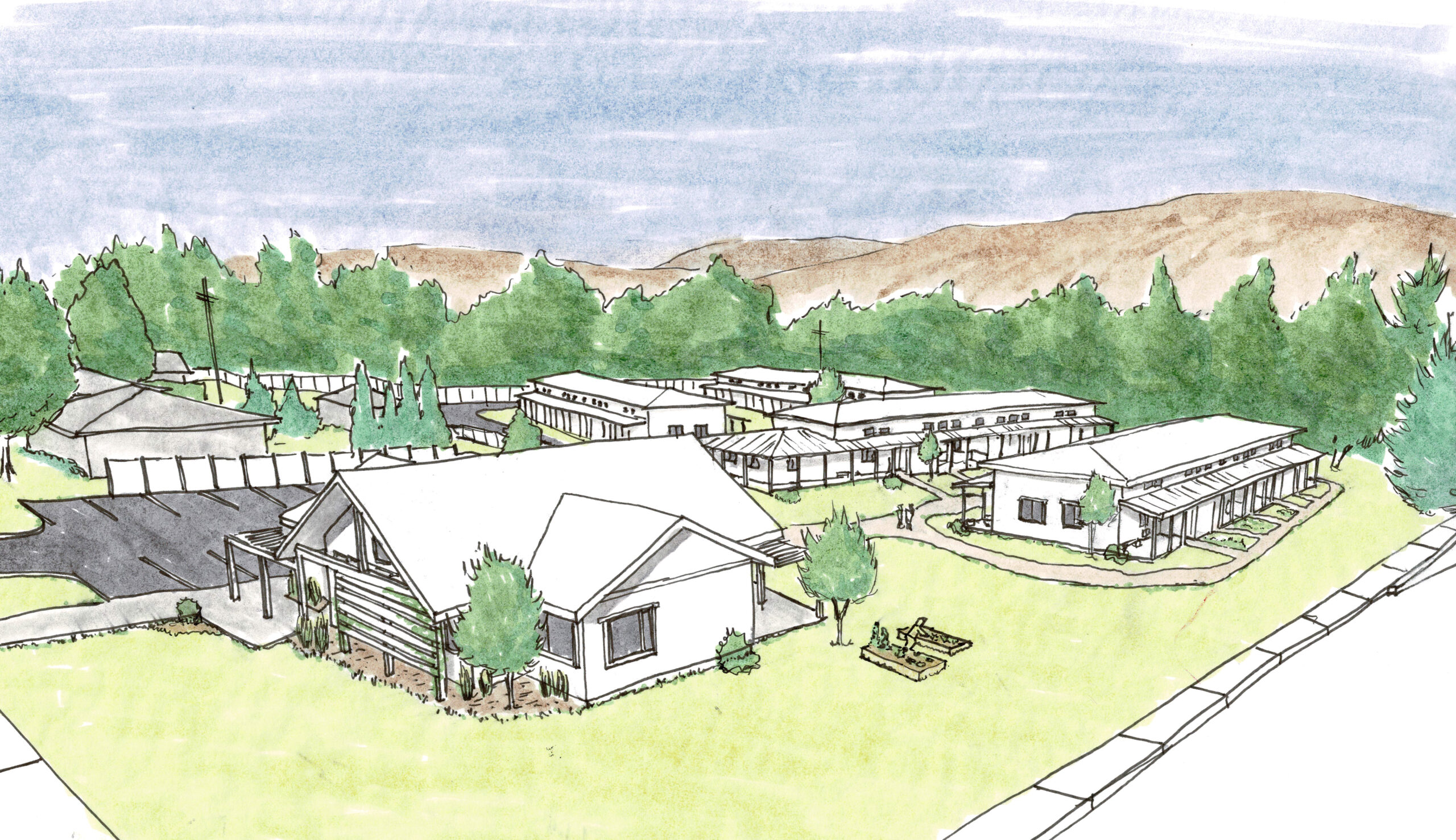 Land purchase and pre-development
Completed: September 2022
Acquire state and local funding for construction
Completed: December 2022
Finalize design and start construction
Estimated date: August 2023
Resident screening and placement
Estimated completion: June 2024
With the help of community members, local businesses, and housing advocates, JHY raised the funds to complete the purchase of the CHP property in January of 2022. 
With the land acquisition complete, JHY applied for and was granted funds from Washington Housing Trust Fund to cover most of the cost to build Cottage Hill Place.
What need does Cottage Hill Place fill?
The City of Yakima does not have an adequate supply of affordable housing, and there are no decent, safe, and affordable places to rent in Yakima for people who make minimum wage or who are on disability income. Temporary shelters such as Camp Hope are in need of housing that is permanent and includes supportive services for people who've been living at the shelter and are ready to transition on their next step toward independent living. CHP will add quality, affordable housing to Yakima to serve this population.
What is Permanent Supportive Housing?
Permanent supportive housing fills an important gap between temporary shelters and market-rate housing for persons considered chronically homeless and ready to transition to stable housing. It is:
Permanent – the houses are fully-equipped, code-compliant, built on permanent foundations, and residents can stay as long as needed
Supportive – residents will be working with case managers and other supportive services to help them achieve full independence
This cottage community will complement other low-income housing options in Yakima. Subsidized apartments don't work for everyone.
By living in their own home, residents will have a sense of responsibility to maintain it, and a community to hold them accountable.
CHV will fit in well with the surrounding neighborhood.
When people have their own home with their own door and walls, they feel like they are being treated with dignity and respect. This is not just "housing," but true "homes."
Why will Cottage Hill Place find success in Yakima?
CHP will provide a sense of safety, security, and dignity that comes with living in a permanent home.
Residents will develop a sense of community and belonging that comes with living in a neighborhood.
Residents will be invested in their homes and community through self-governance.
JHY is building a housing model based on successful models built by Square One Villages and Quixote Village and is receiving ongoing guidance and support from these housing organizations.
JHY is partnering with local homeless service providers to provide ongoing case management to residents to help address the issues that caused their homelessness.
JHY encourages input and involvement from the Yakima community to solve a community issue.
"We won with the support of the community and what happened was astounding. Before there was vandalism and theft…but now people know there are folks out there 24/7."
"We have heard appreciation from the neighbors, even enthusiasm."