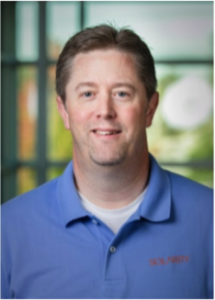 Andrew Clapton is Market Manager for Solarity Credit Union in the Yakima area. Andrew has worked with Solarity for the past seven years and has been in financial services for twenty-five years.
Andrew has served in several chambers of commerce, has been in Rotary International and has served in the Boy Scouts and Junior Achievement. Andrew's passion is to advocate for permanent solutions to community issues such as youth protection, improved access to financial services and homelessness. Andrew has been a member of the board of directors for Justice Housing Yakima since September 2017 and currently serves as treasurer.
Andrew has lived in Yakima with his wife and four children for the past ten years. Andrew is a very active bicycle rider and rock climber. Andrew enjoys recreating in the beautiful Washington outdoors and worshipping as an active member of his church.